Inline-hockey-inline-Skaterhockey
A team sport with hockey inliner, equipment, racket and ball or also street hockey puck.
The big differences compared to ice hockey are that the game takes place on inline skates and not on skates. It also plays with ball instead of puck. Also, the rules are slightly different in that there is no offside and no icing.
Inline-hockey-inline-Skaterhockey
Here is a typical play in inline hockey: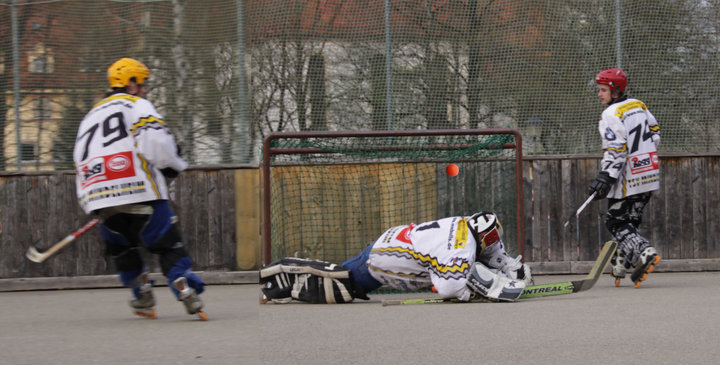 Inline Hockey equipment
An integral part of a hockey equipment includes the following things:
Underwear
Groin
Shin guards
Support
trousers
Hockey inline skates
shoulder Pads
elbow Pads
Trickot
gloves
helmet
Inline Hockey Game Rules
As in ice hockey 3x 20min third played, so a total of 60 minutes of play time. The basic rules like icing or offside are completely eliminated in skate hockey. Therefore, this sport is also known for many break situations. Even with large penalties there is not as usual 10 minutes or 5 min + playing time. With inline hockey and skate hockey players get a yellow card, which is to be interpreted with a 10 minute time penalty, as well as a red card that leads to an immediate game reference, in addition, the player can be subsequently locked for several games, as well as in a Match penalty in ice hockey.
The game is played with skate hockey and inline hockey with 4 field players and 1 goalkeeper.
There are no products matching the selection
This is a custom CMS block displayed if category is empty.
You can replace it with any custom content.
Inline-hockey-inline-Skaterhockey
A sport similar to ice hockey. Hockey equipment with racket and ball or even street hockey puck.